Instructors
Herb Dohr, Principal, Training Director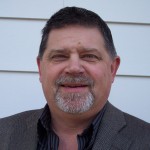 Mr. Dohr brings over thirty years of experience in the environmental health and safety industry.  He formed Health and Safety Resources in June of 2007 to meet the growing needs of the construction industry.  Mr. Dohr has served as principle instructor and Training Director for other environmental consultants.

Specific experience includes instruction in various OSHA Construction General Industry Outreach and EPA/NYS certified training programs, OSHA Compliance Assistance, Microscopy, Health & Safety Plans, Job Hazard Analysis and Industrial Hygiene Studies.  He is also responsible for the development of new instructors, improving/updating training materials and techniques and course curricula. Herb is a NYS Department of Health approved asbestos instructor, EPA approved Training Manager and lead instructor and OSHA approved outreach instructor for the 10 hour and 30 hour General Industry and Construction Safety Training Courses.
Mark Gonzalez, Instructor
Mark Gonzalez is an experienced training associate with a demonstrated history of working in the environmental, construction, and education industry for over 15 years. Skilled in training program development, with an emphasis on applying real world experiences into comprehensive teaching and training modalities.
Mark is both a  NYS Department of Health approved asbestos instructor, as well as a USEPA lead based paint activities instructor and currently maintains his certifications as an asbestos inspector, project monitor, mold assessor as well as a USEPA  lead based paint inspector/risk assessor.  He is also an OSHA authorized outreach training instructor for construction health and safety, and the primary instructor for Spanish language instruction.  He has worked in close conjunction with various government and private agencies and has authored several health and safety plans to assist companies achieve regulatory compliance.
Additional Contracted Trainers Include:
Dave Frederiksen, CIH, Instructor
Mr. Frederiksen is recently retired as a Corporate Industrial Hygienist for Rochester Gas and Electric Corporation in Rochester, NY, joining them in June of 1988.  Until his retirement, he was responsible for all aspects of Industrial Hygiene at RG&E as well as overseeing the OSHA record keeping requirements.  Prior to joining RG&E in 1988, Mr. Frederiksen spent 11 years with the Aetna Life & Casualty Industrial Hygiene Department. Dave received his B.S in Chemistry from Rochester Institute of Technology in 1975 and was certified in Comprehensive Practice by the American Board of Industrial Hygiene in 1986.  He is a member of the American Industrial Hygiene Association and the American Board of Industrial Hygiene.
Mr. Frederiksen is currently approved by the NYS DOH , OSHA and US EPA to instruct in all facets of Asbestos, Lead ad OSHA compliance courses.
MEMBERSHIPS/AFFILIATIONS & REFERENCES
Professional Abatement Contractors of New York (PACNY)
Builders Exchange of Rochester