HAZWOPER – Hazardous Waste Operations and Emergency Response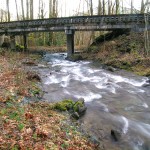 Health and Safety Resources offers a variety of HAZMAT courses designed to meet the specific job function of the employee working on a HAZMAT site, or one who handles hazardous materials as a part of their daily job function.
Health and Safety Resources offers open enrollment classes that are routinely scheduled at our facility. More commonly, however, classes are presented as a "private" course that has been tailored to the specific hazards and protocols of the client.